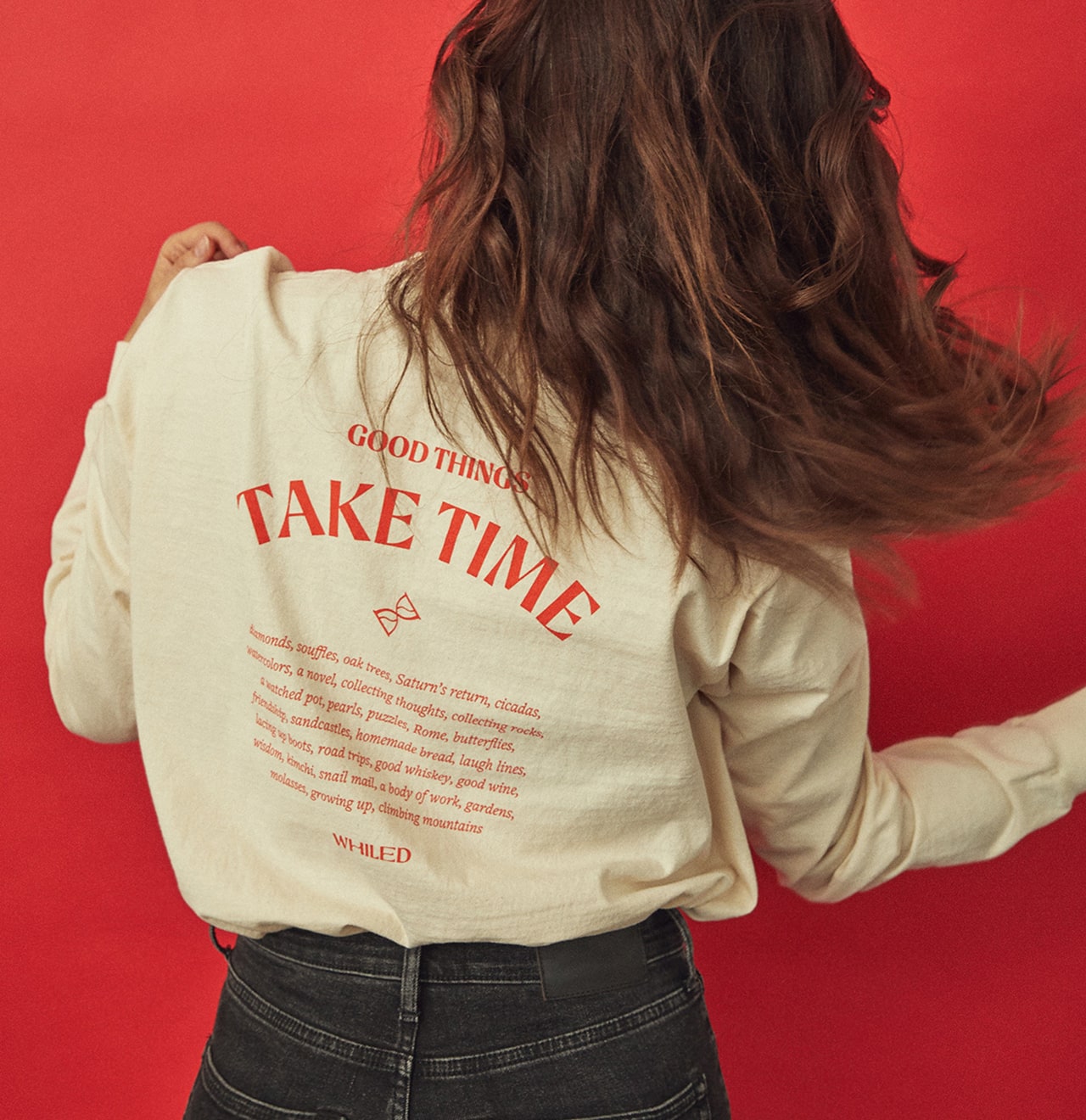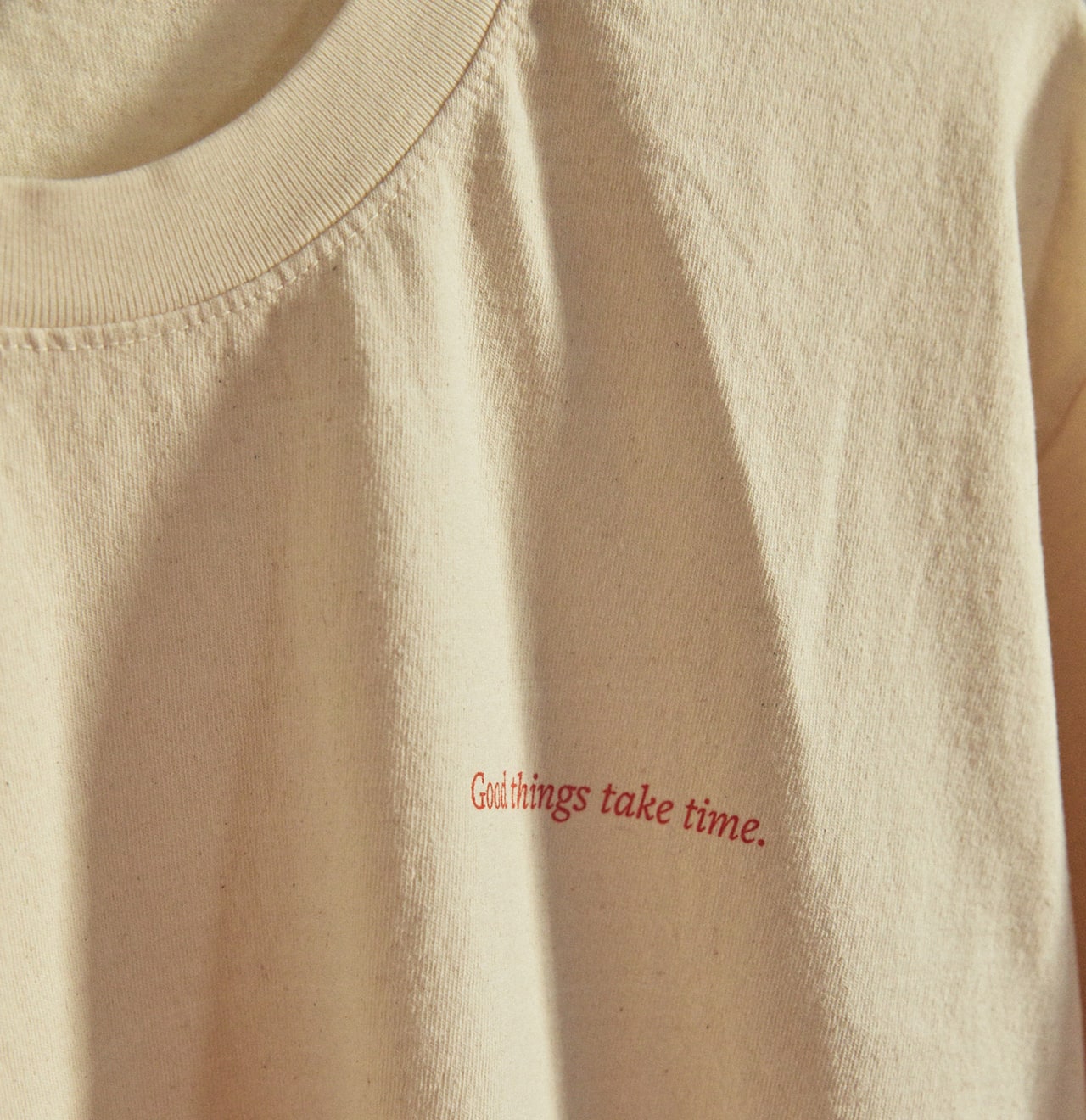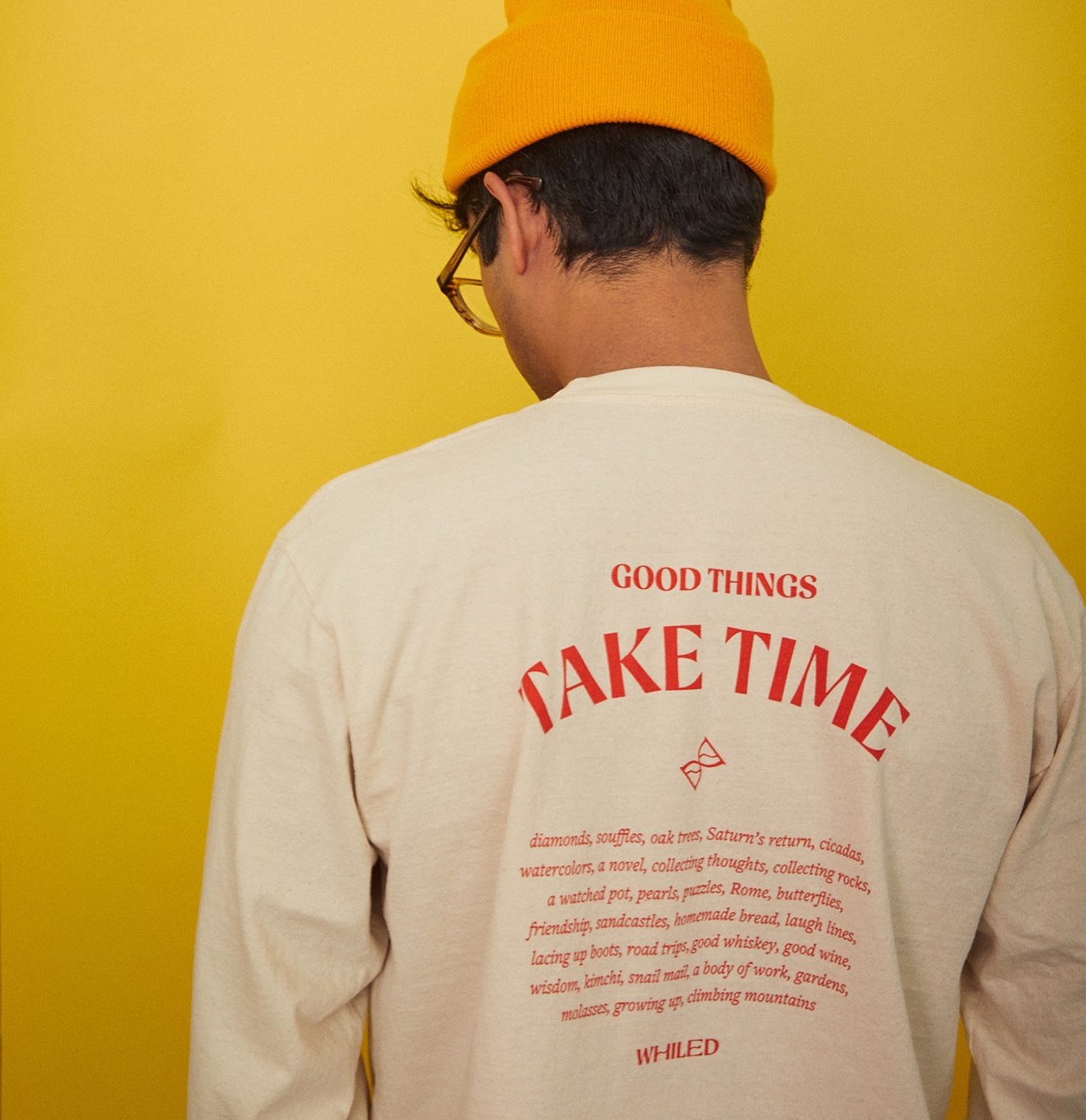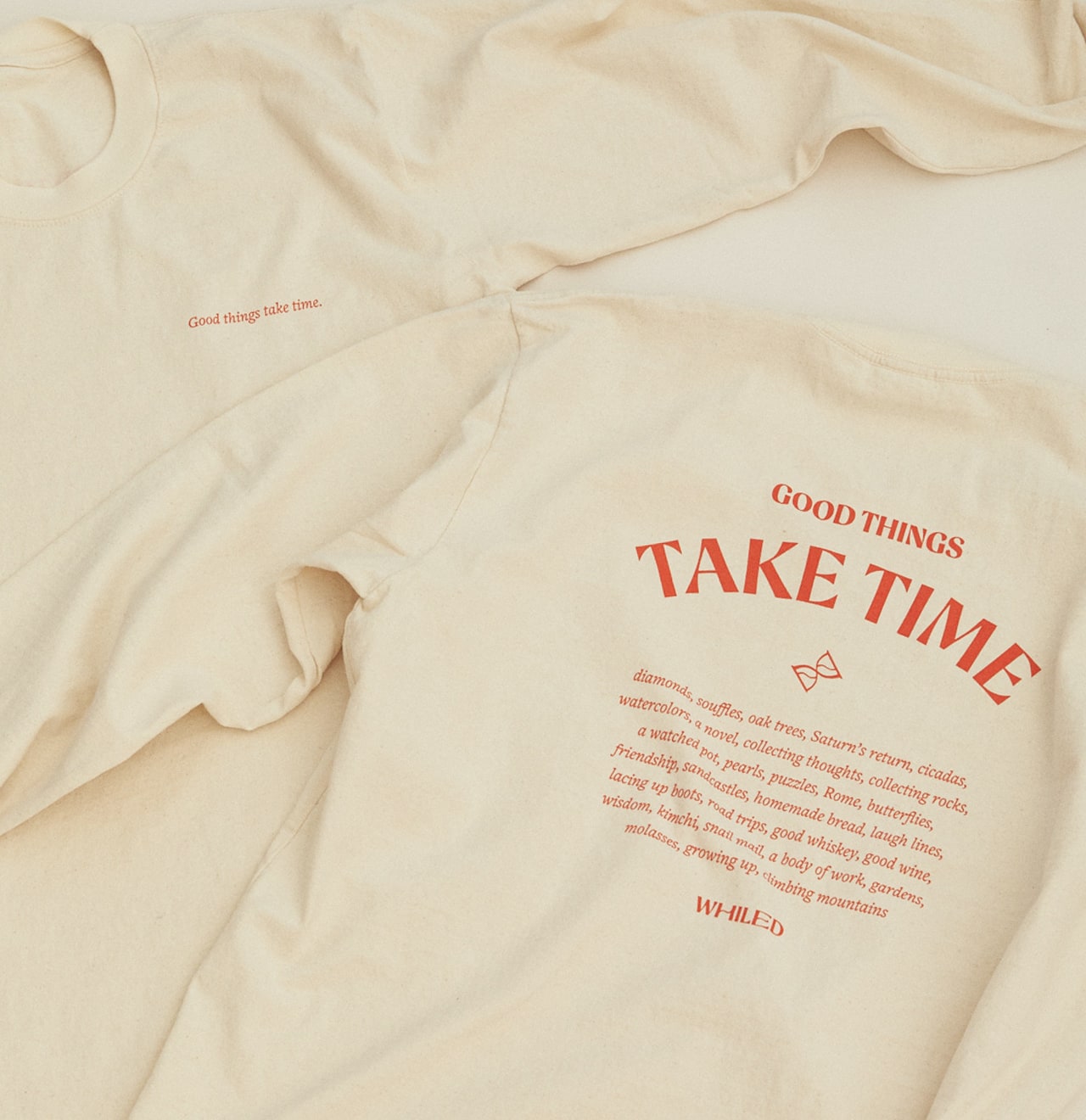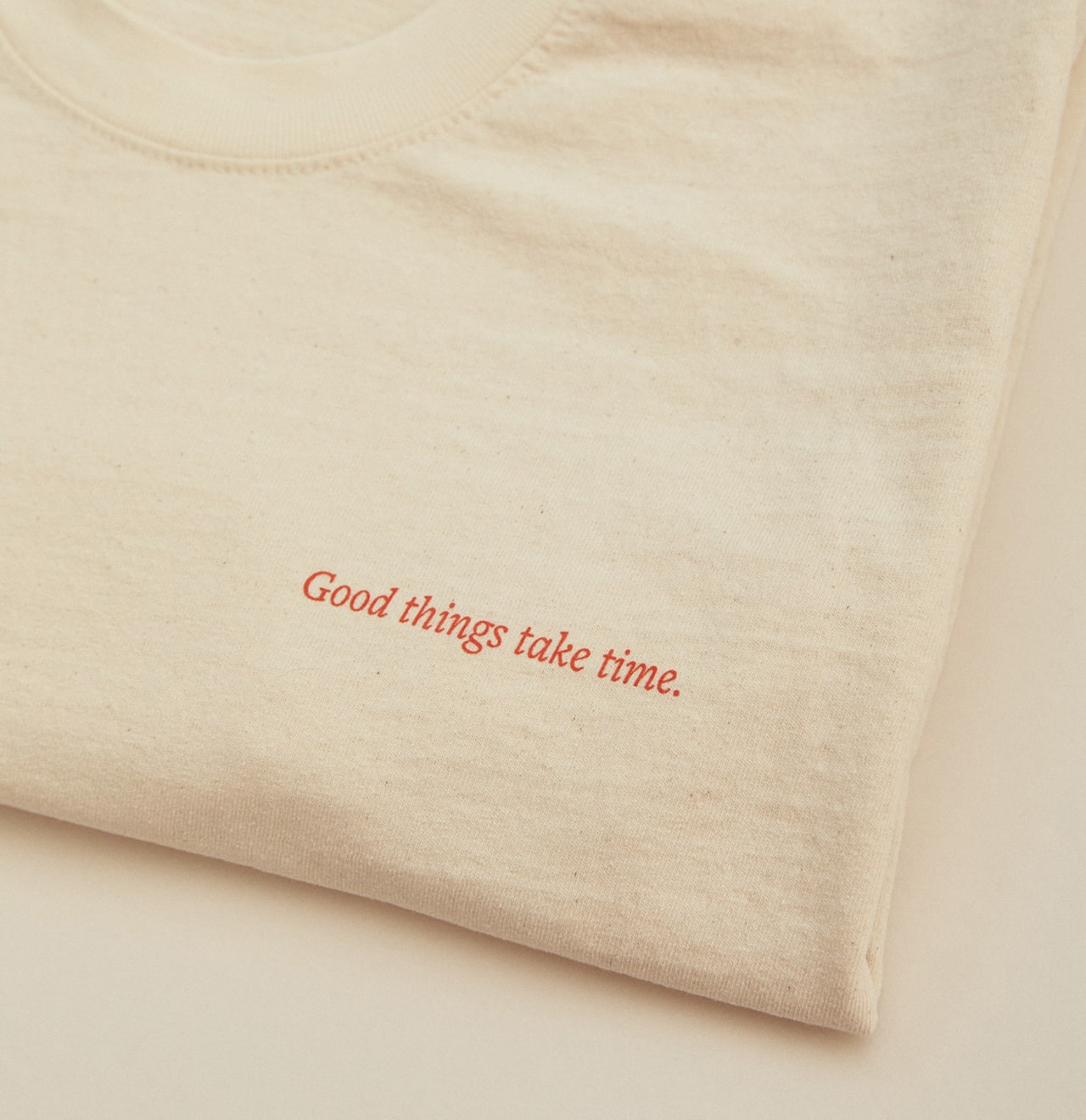 Pairs well with: hatching a plan, going down a rabbit hole, starting something you'll never finish, taking all day to make a soup, losing yourself in a book, journaling, doing something you don't know how to do, painting for pleasure.
...a watched pot, pearls, puzzles, Rome, butterflies, friendship, sandcastles, homemade bread...
It's okay if days pass and you haven't noticed you're still wearing this shirt. In fact, we made it with you in absent-mind. Good things take time, and this tee celebrates it.
Made from 100% recycled fabric, people rave about how textured and super soft it is. Just for you and your weird whims.
MADE FROM 100% RECYCLED, BIODEGRADABLE COTTON
Unisex, relaxed fit
Raw, unbleached, 100% Recycled Cotton
Prewashed and preshrunk, for optimum ready-to-wear softness
Responsibly made in LA
Features a soft, off-white color with warm undertones
Sizing chart below
| | XS | S | M | L | XL | 2XL |
| --- | --- | --- | --- | --- | --- | --- |
| LENGTH | 27" | 28" | 29" | 30" | 31" | 32" |
| CHEST | 34" | 38" | 42" | 46" | 50" | 54" |
| SLEEVE | 21" | 22" | 22.5" | 23" | 23.5" | 24" |
| SHOULDERS | 16.5" | 18" | 19" | 20.5" | 22" | 24" |