Ladies Who Lounge
By Ana Leovy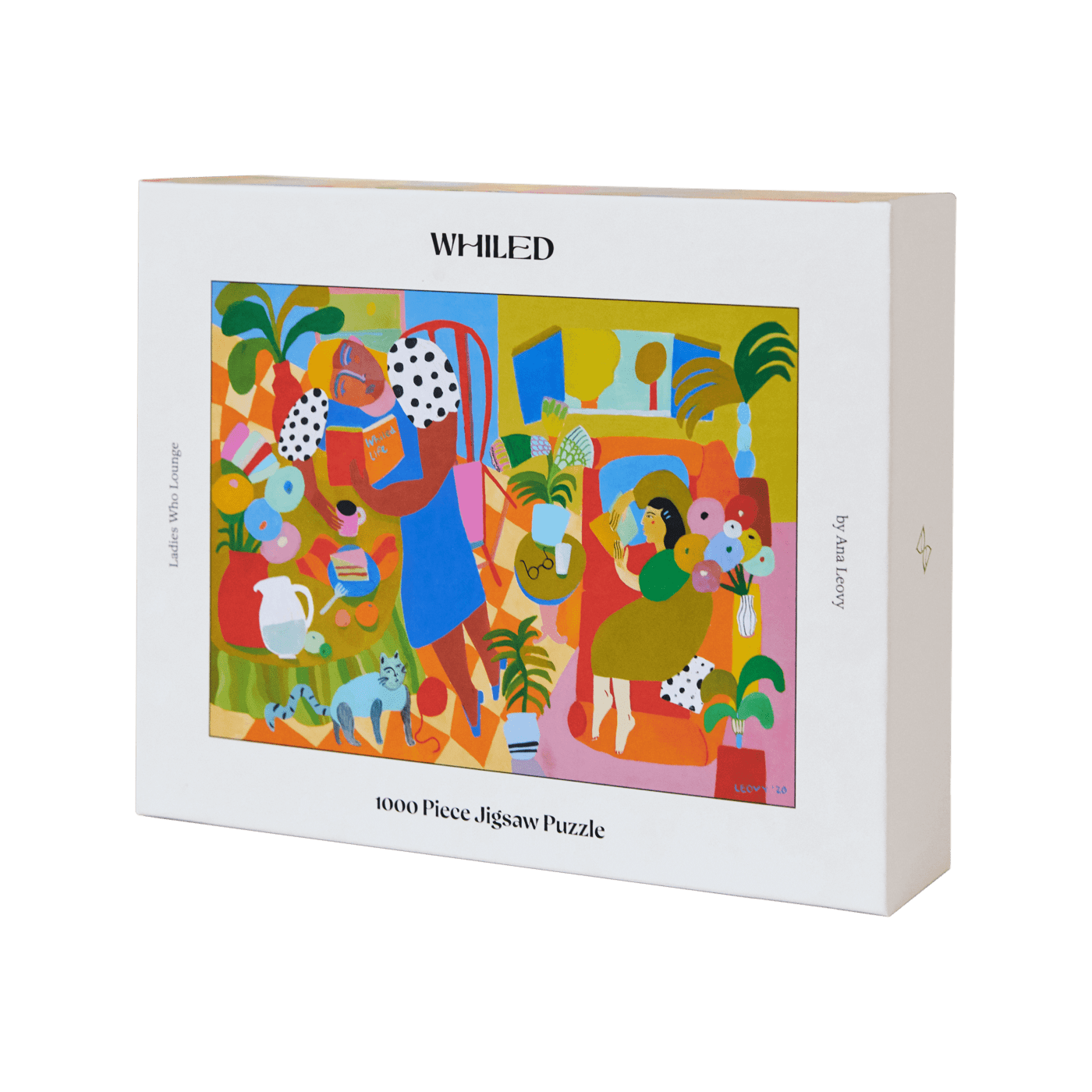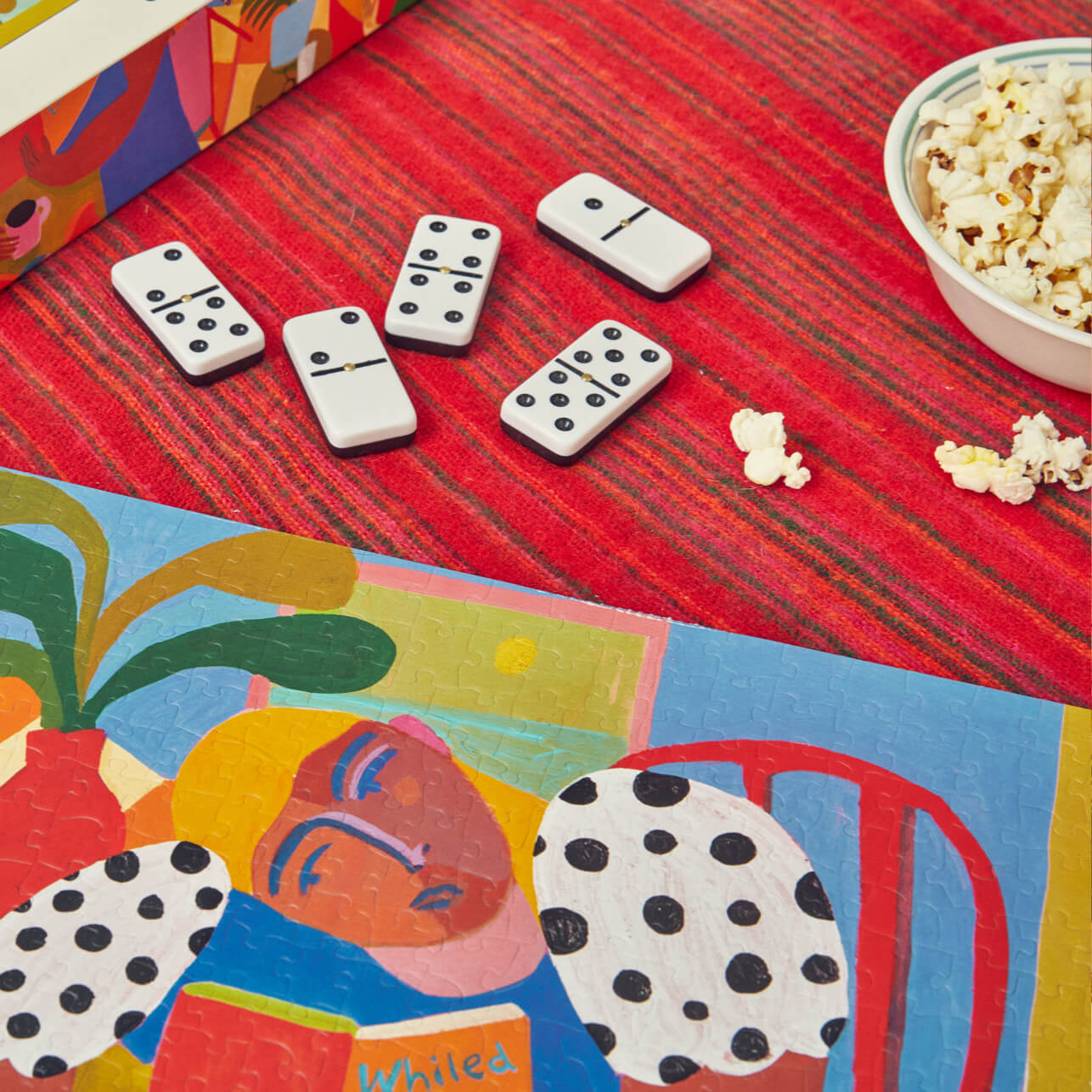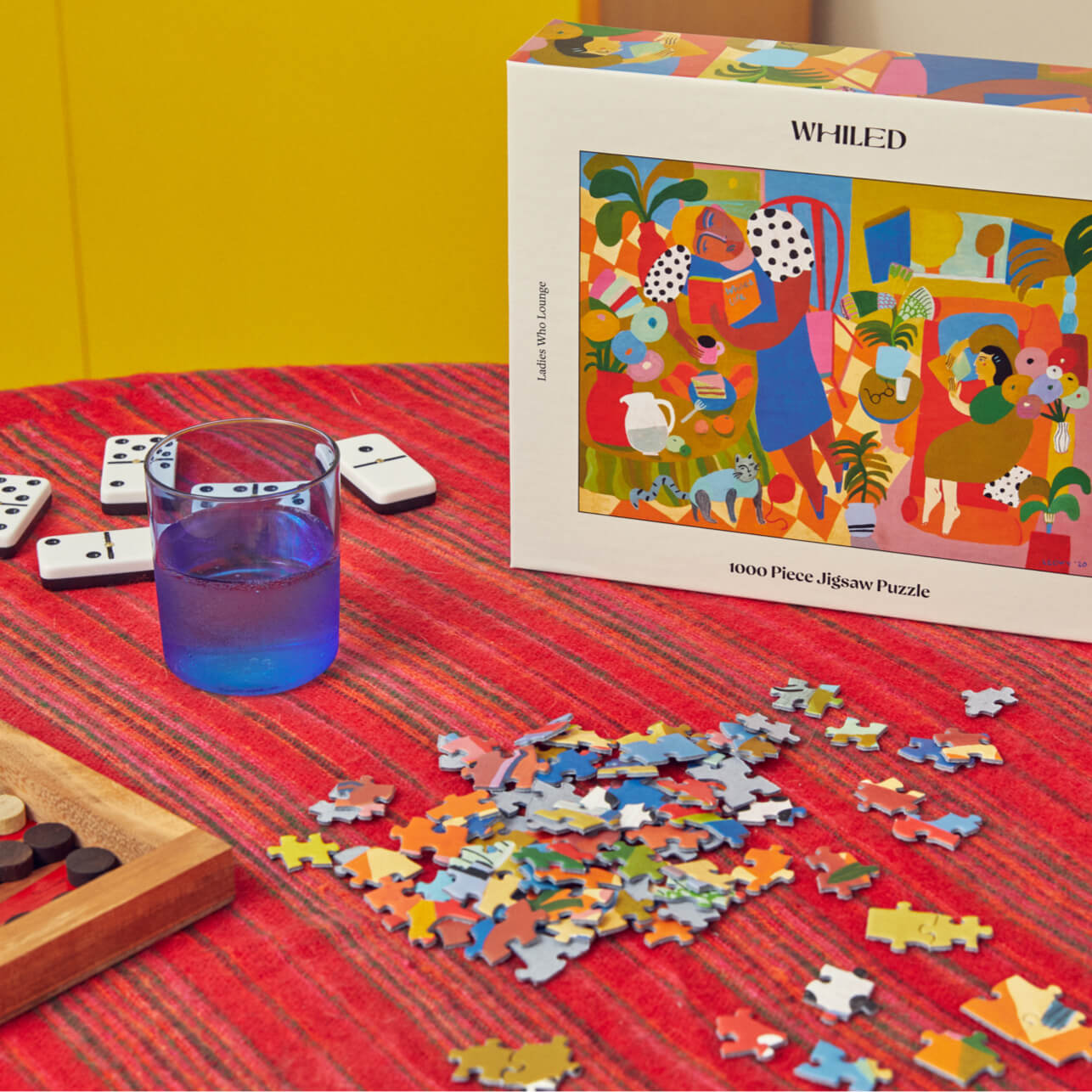 Pairs well with a late afternoon cheeseboard and spritz
Spread out and find your coziest posture. Gather all of your favorite things close by — the weirder, the better — and indulge.
Simple luxuriating is the vibe of Mexican artist and illustrator Ana Leovy's leafy surrealscape. In this stunning tableau, our ladies take up their own space and even their own dimensions. Sun-soaked and multicolored. 
Here's a Whiled prompt: If you could hop into this puzzle and enjoy an afternoon with one person (living or dead), who would it be? Without disturbing the ladies, of course.
1000 Pieces
Made in the USA
Printed on 100% recycled paper
Soft matte finish for glare-free puzzling
Comes with a 100% cotton drawstring bag
Completed Puzzle measures: 19.25" x 26.6"
A Whiled exclusive
PERFECT FOR DOWNTIME

We've art directed each puzzle to be challenging, completed at a slow burn. Irregular pieces allow for expanded play.

THE FINISHING TOUCH

Each puzzle piece features a soft-matte finish, so there's no glare to irritate your eyes, even as the hours grow long.

ART TO LINGER ON

Our puzzles double as artwork you'd be proud to hang on your wall, or give a prime spot on your shelf.