Sister Sun & Brother Moon
by Hye Jin Chung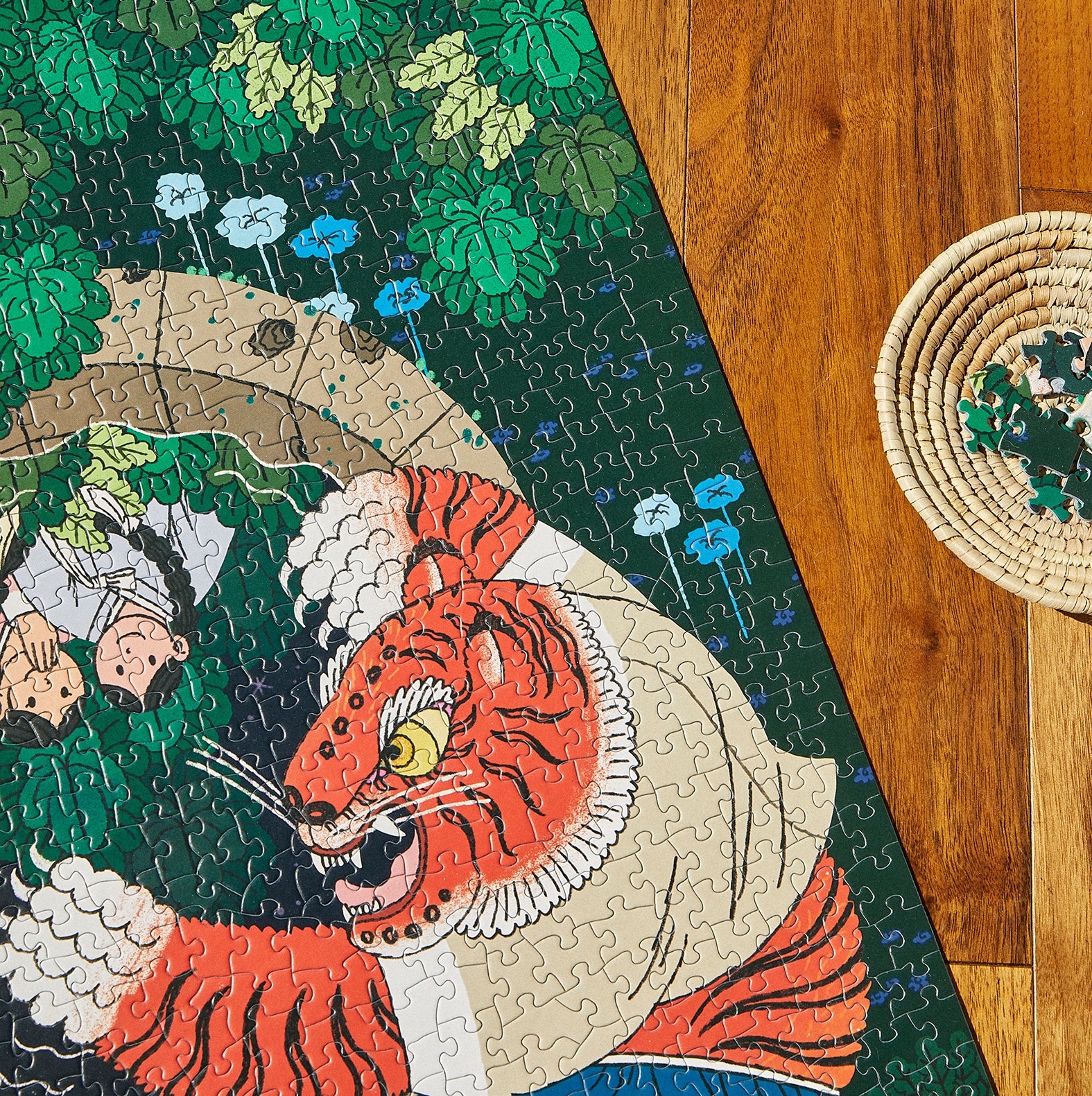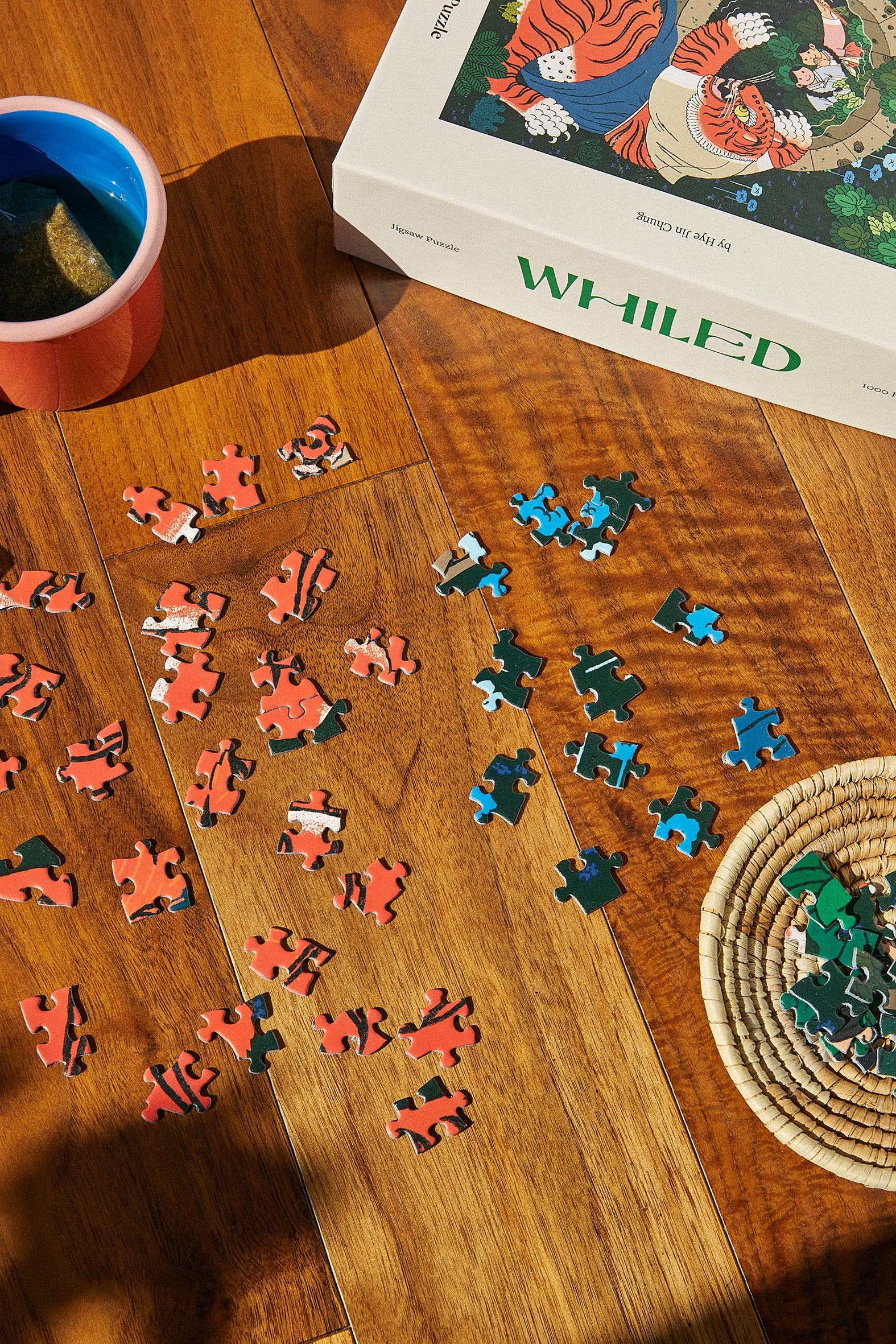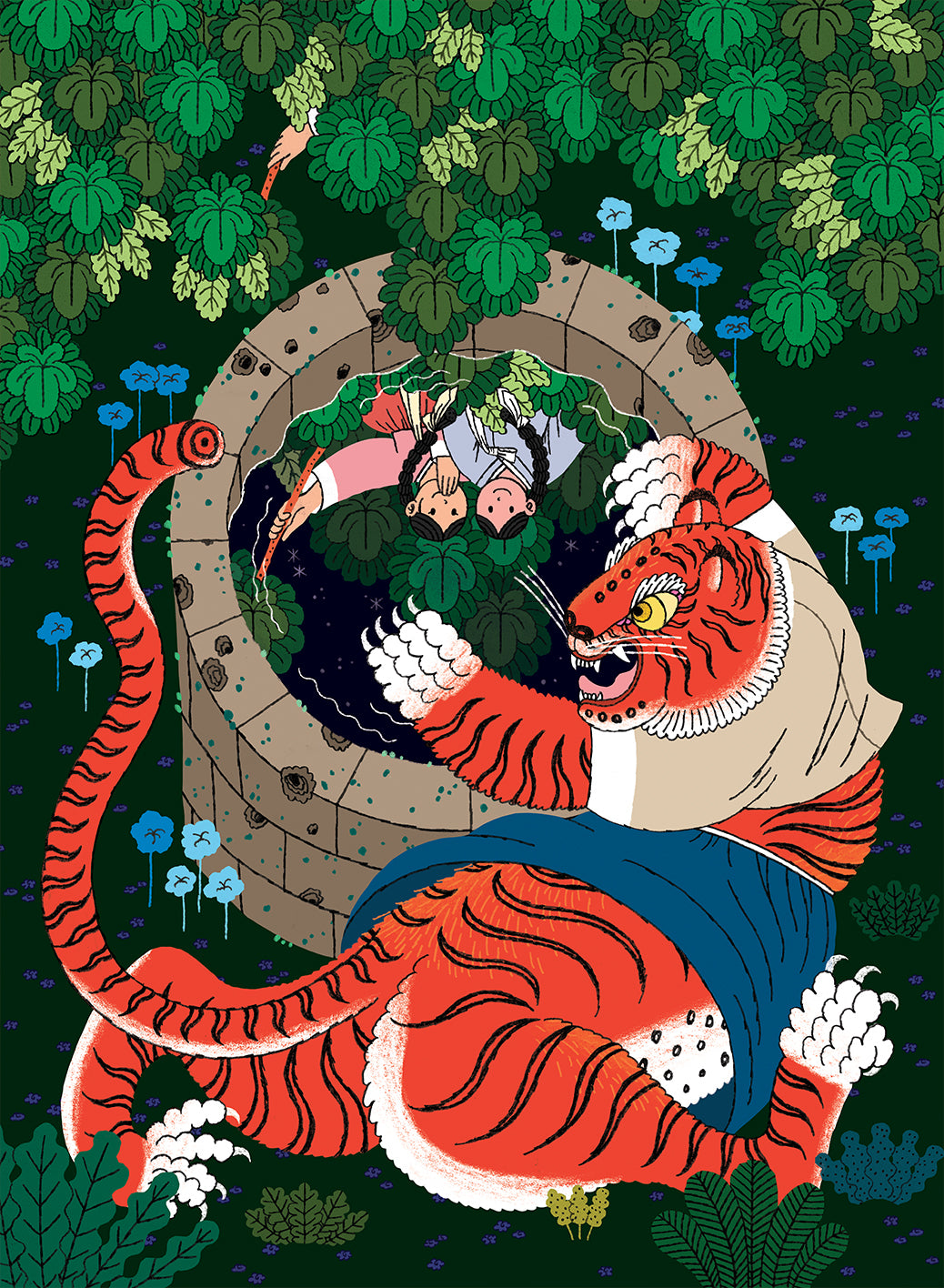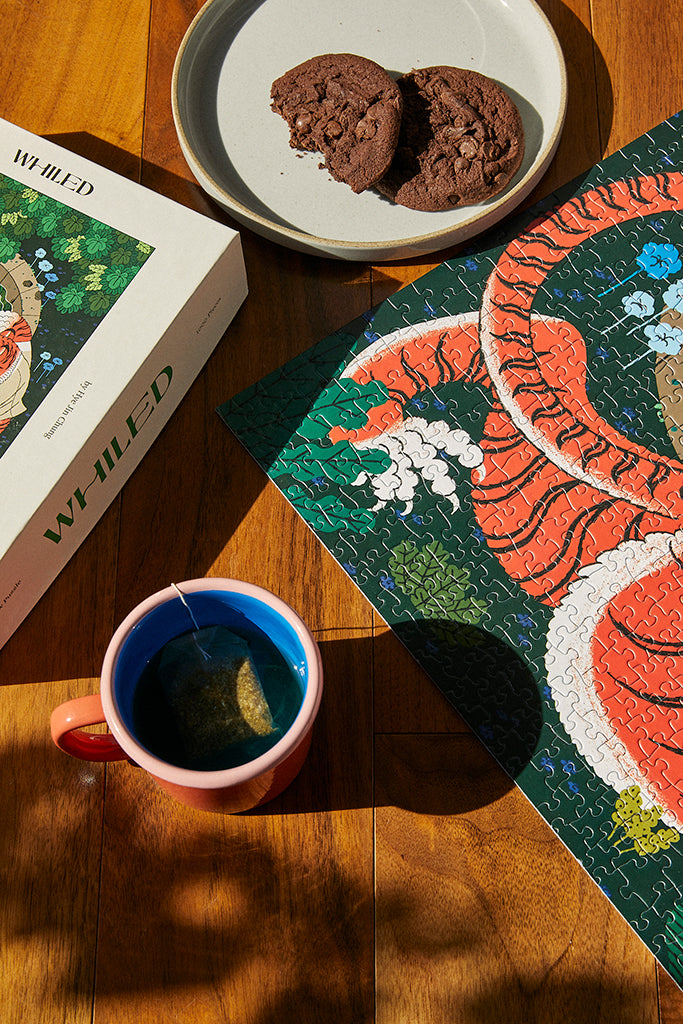 Pairs well with a hot evening with a cold drink, large leafy plants, stargazing
Relax your gaze, and let your mind travel to a hot summer night in the mountains of Korea where an evil tiger is on the prowl. Depicting a leafy green forest full of mystery and malice, Korean illustrator Hye Jin Chung brings you along for a puzzling adventure.

To set the mood, imagine this Korean folk painting ritual Hye Jin describes: sitting on a wooden floor, spreading out the rice paper and pouring the ink, squeezing paints out onto the palette...as the smell of hot tea mingles with sounds of the Gayageum (Korean zither/harp), you forget your worldly thoughts and soothe yourself…

1000 Pieces
Made in the USA
Printed on 100% recycled paper
Soft matte finish for glare-free puzzling
Comes with a 100% cotton drawstring bag
Completed Puzzle measures: 19.25" x 26.6"
A Whiled exclusive
PERFECT FOR DOWNTIME

We've art directed each puzzle to be challenging, completed at a slow burn. Irregular pieces allow for expanded play.

THE FINISHING TOUCH

Each puzzle piece features a soft-matte finish, so there's no glare to irritate your eyes, even as the hours grow long.

ART TO LINGER ON

Our puzzles double as artwork you'd be proud to hang on your wall, or give a prime spot on your shelf.