The Dragon of Kraków
by Danielle Rhoda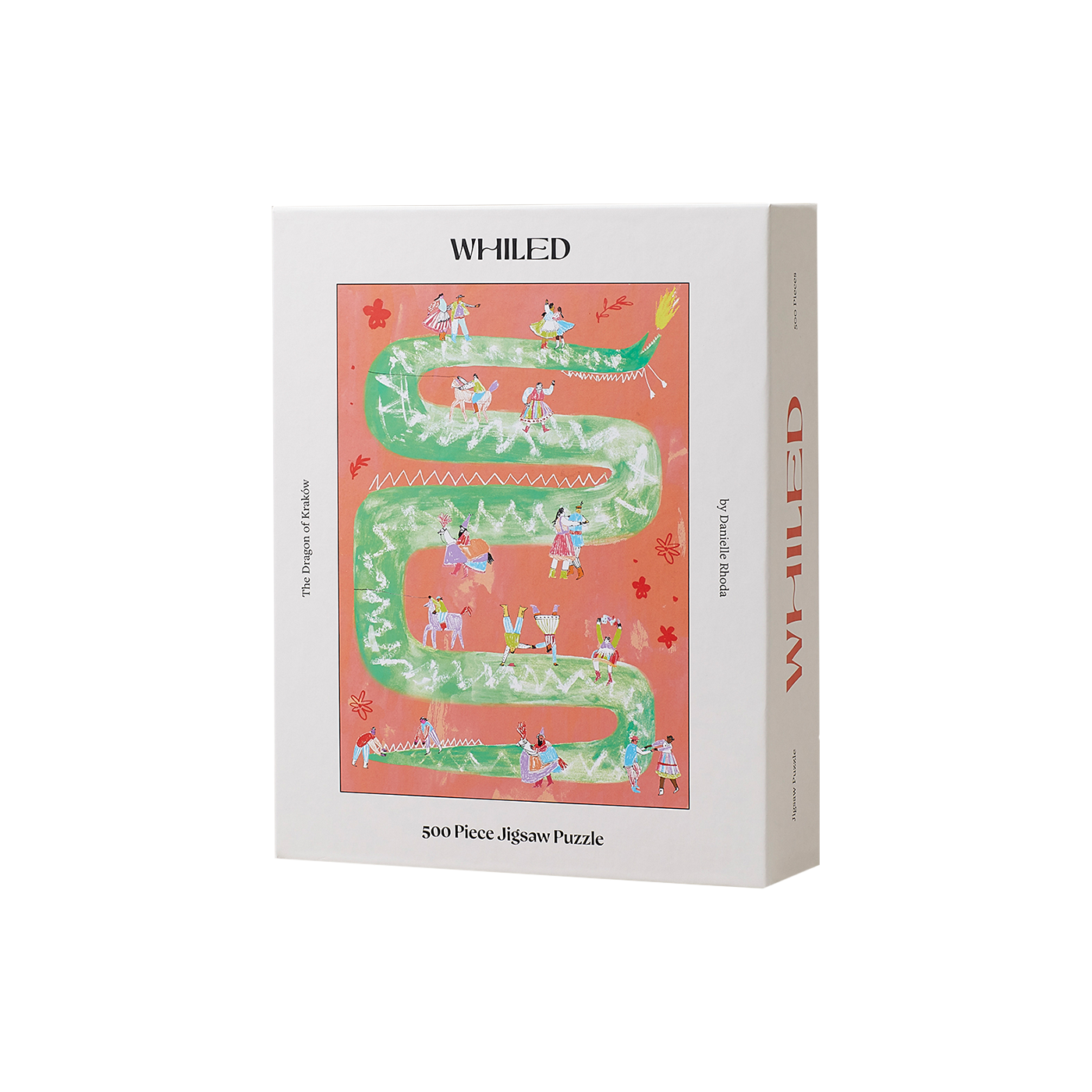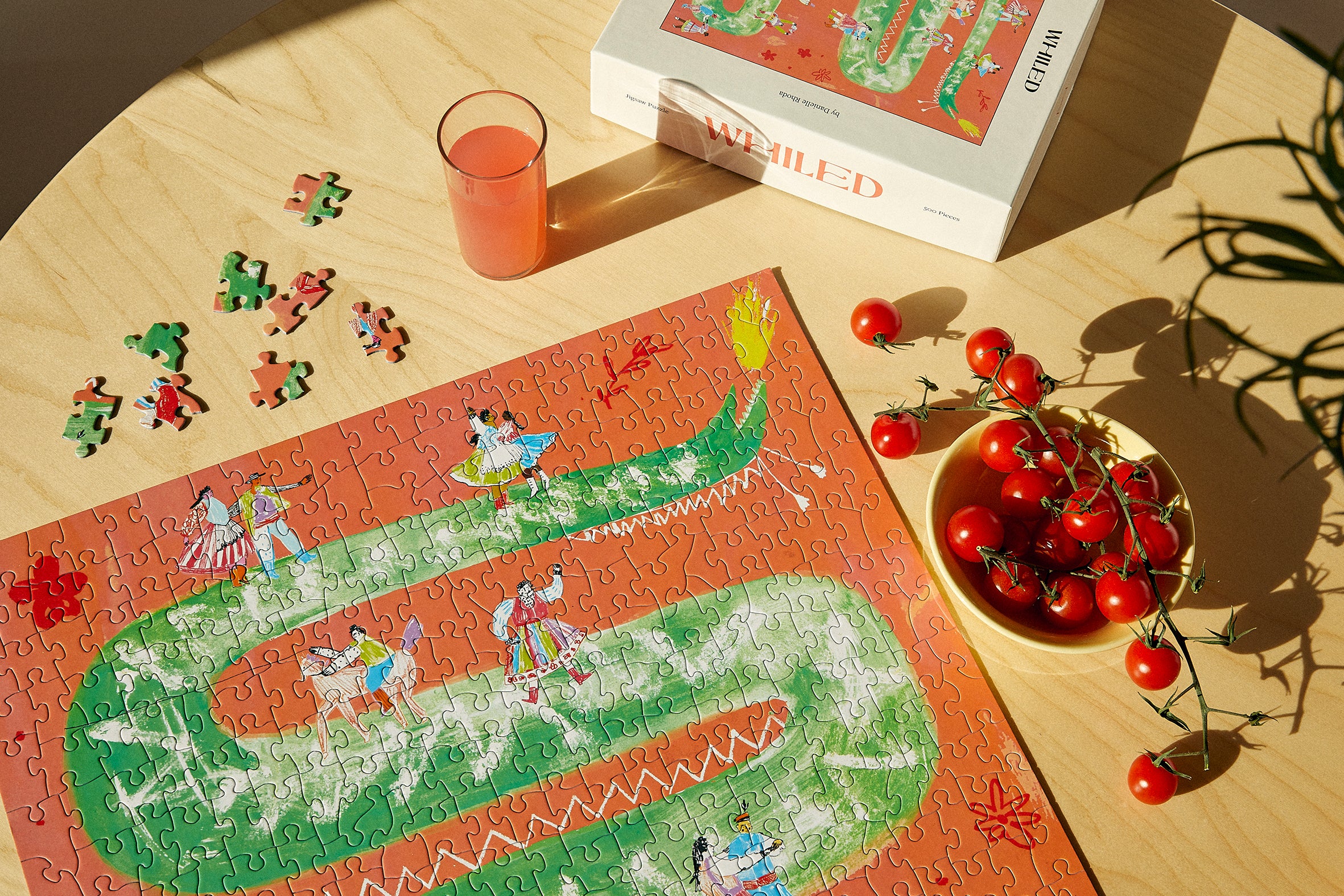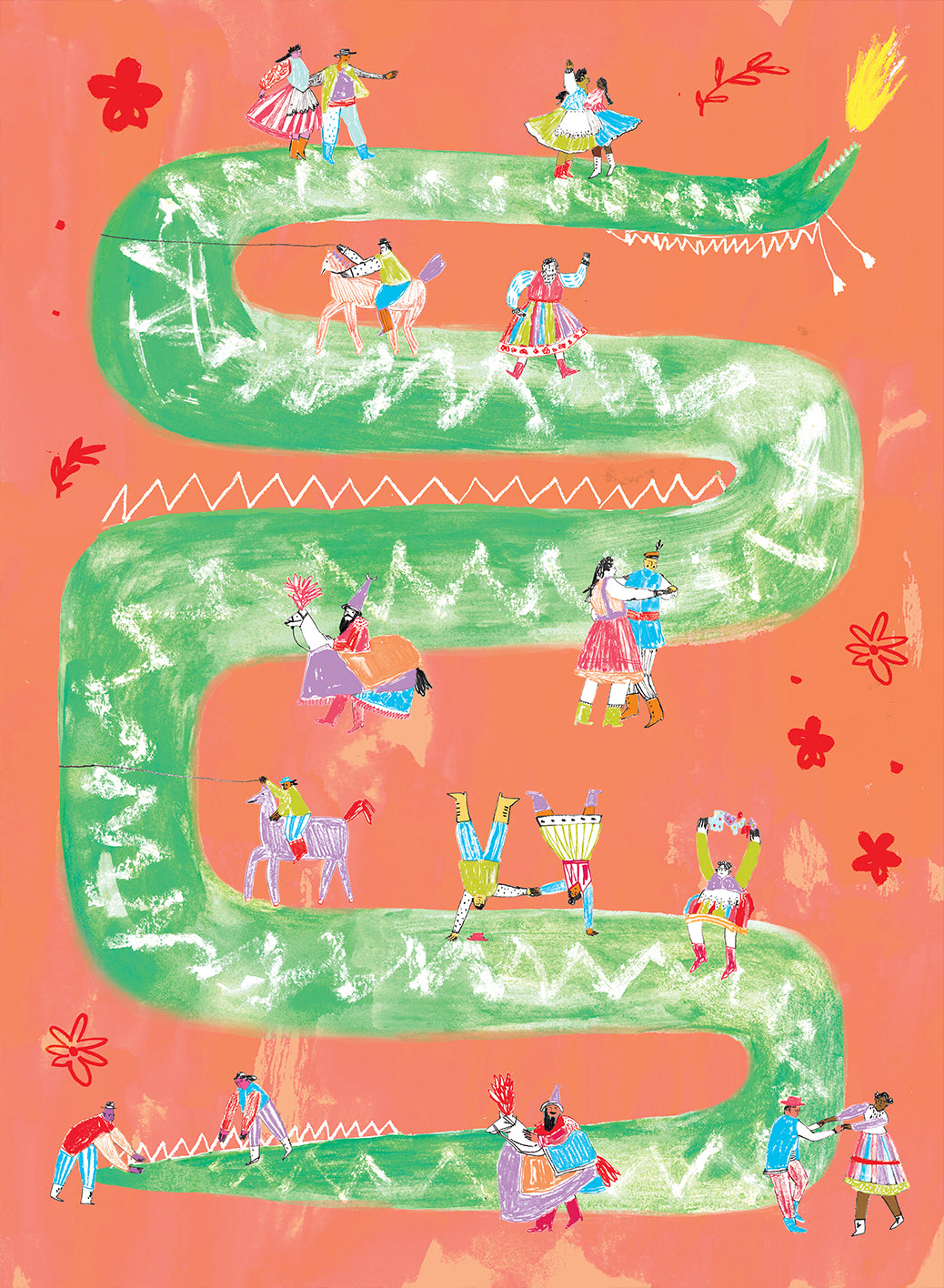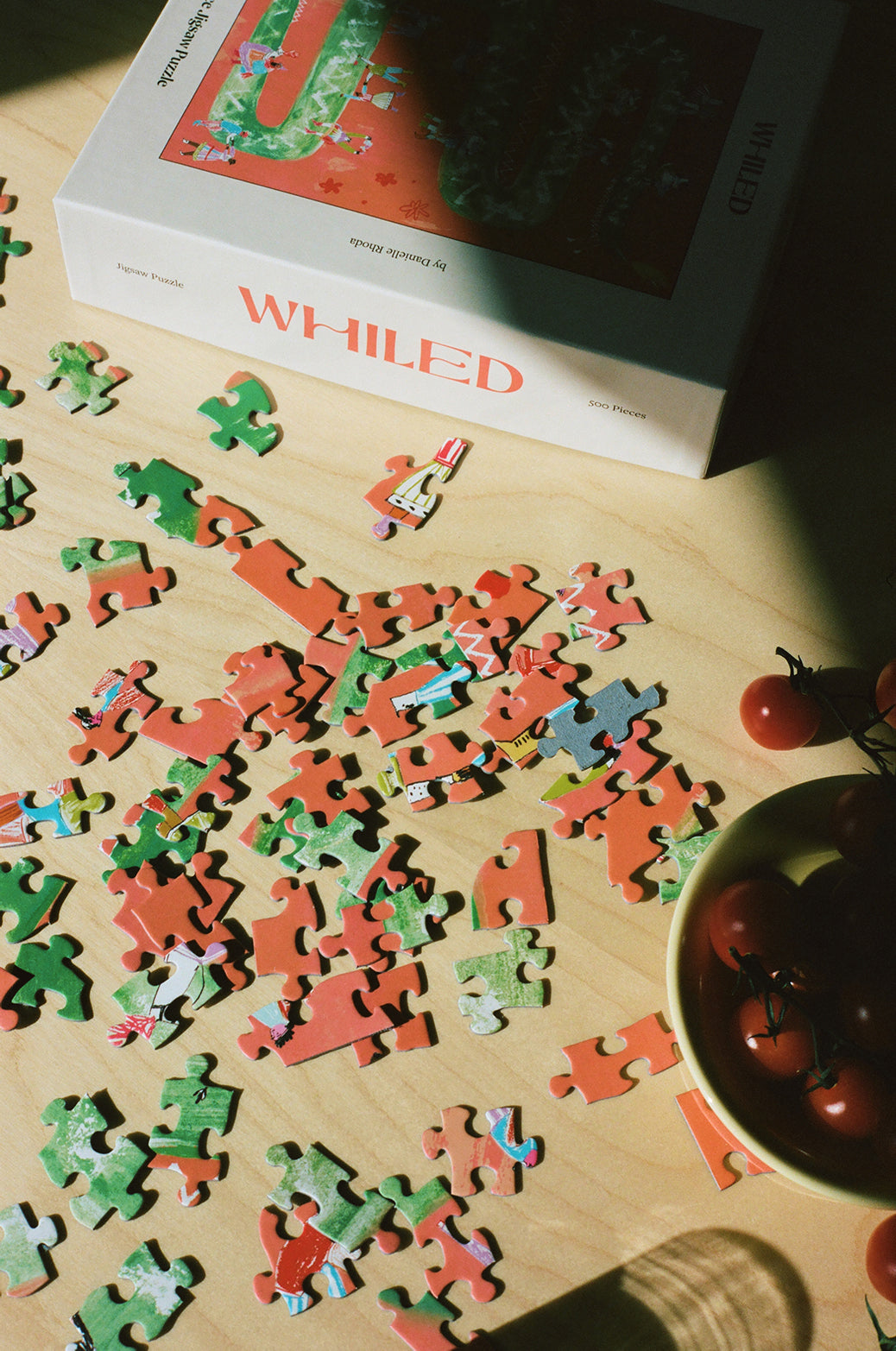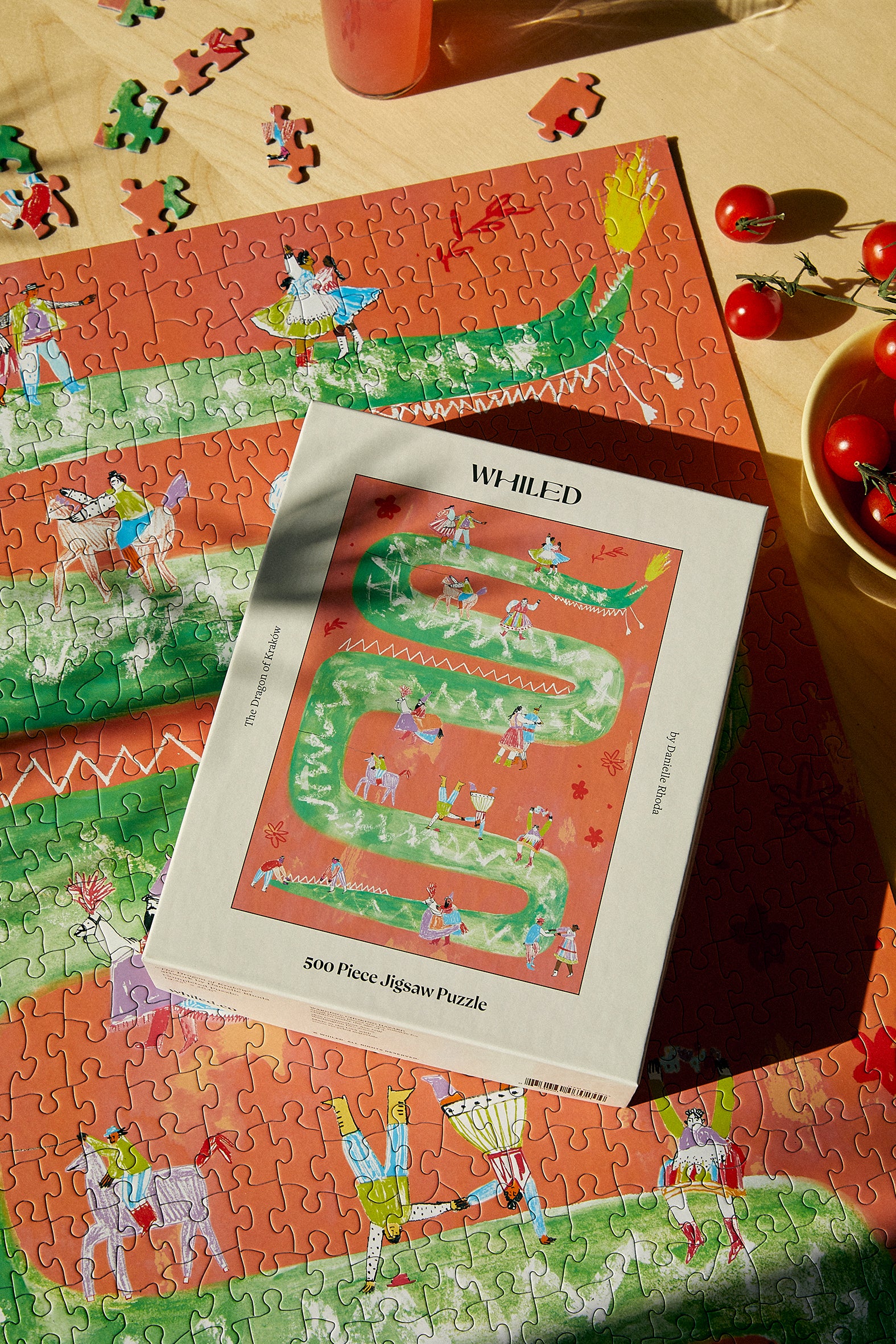 pairs well with a plate of fresh chocolate chip cookies, a princess gown, a roaring fire
Inside this box, a king is in crisis. A lowly shoemaker may be able to save the day.
Based on a folktale selected and reimagined by Poland-born illustrator Danielle Rhoda, this puzzle will make you want to dance and sing. As she was drawing this playful scene, Danielle made up little stories about each figure based on observational sketches of people in modern Manchester — where did they come from and where are they going? And how do you defeat The Dragon of Kraków? Glad you asked. It's a precise mixture of sulfur and mustard seeds.

500 Pieces
Made in the USA
Printed on 100% recycled paper
Soft matte finish for glare-free puzzling
Comes with a 100% cotton drawstring bag
Completed Puzzle measures: 19.25" x 26.6"
A Whiled exclusive
PERFECT FOR DOWNTIME

We've art directed each puzzle to be challenging, completed at a slow burn. Irregular pieces allow for expanded play.

THE FINISHING TOUCH

Each puzzle piece features a soft-matte finish, so there's no glare to irritate your eyes, even as the hours grow long.

ART TO LINGER ON

Our puzzles double as artwork you'd be proud to hang on your wall, or give a prime spot on your shelf.