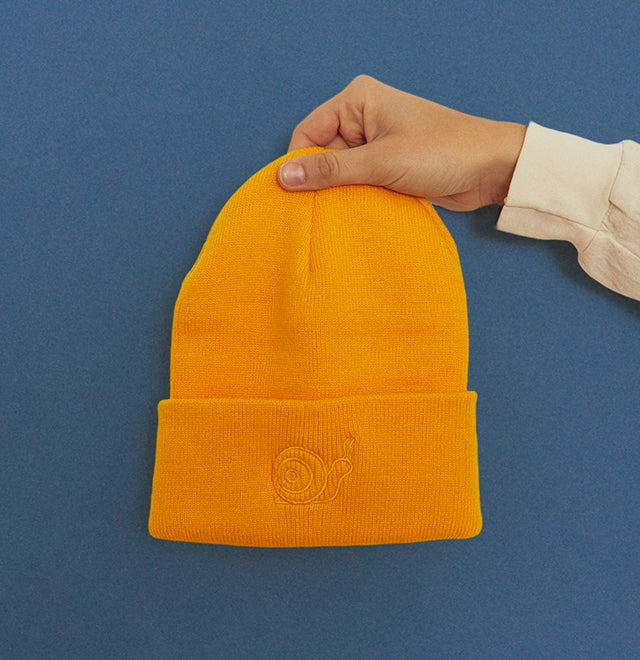 Pairs well with: Blustery winds. Long puzzle sessions. Eureka moments.
Warm up in this cozy gold knit hat named after our snail mascot Wallace. Squishy and substantial, the beanie feels good in your hands and on your head, in a gorgeous yellow that gives just the right pop to a casual outfit.
Ideal for cloud-gazing on long winter walks, or as a signal to your brain — time to daydream. And if you're an indoor animal, you can even wear it sitting on the couch, curled up with that novel you've been saving for a free afternoon.

EMBROIDERED SNAIL DETAIL ON FRONT
CUFFED DESIGN
MADE IN THE USA
100% Acrylic
Width: 7 1/2"
Uncuffed Length: 12 1/2"
Cuffed Length: 9"
Cuff Length: 3 1/2"