Folktales Collection Bundle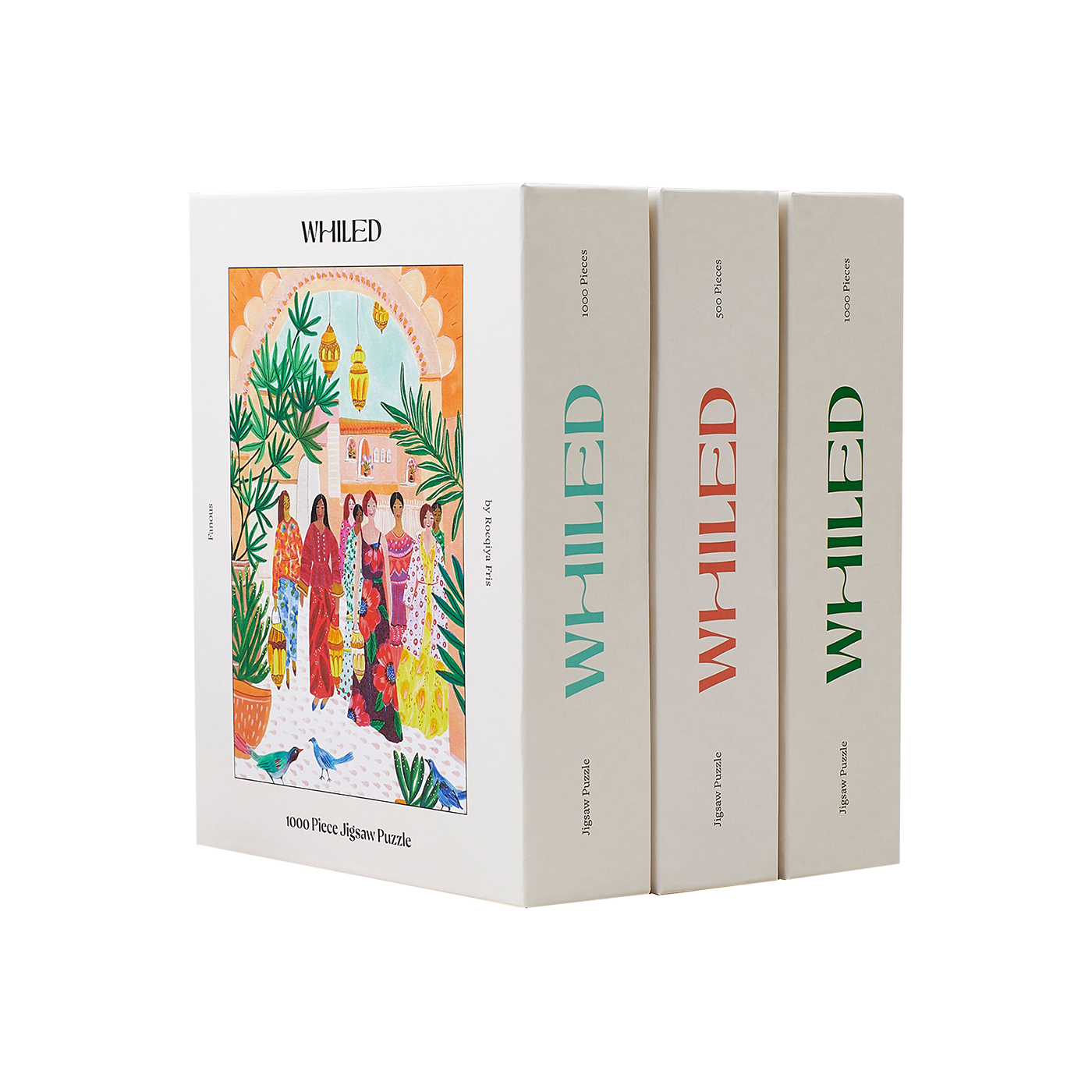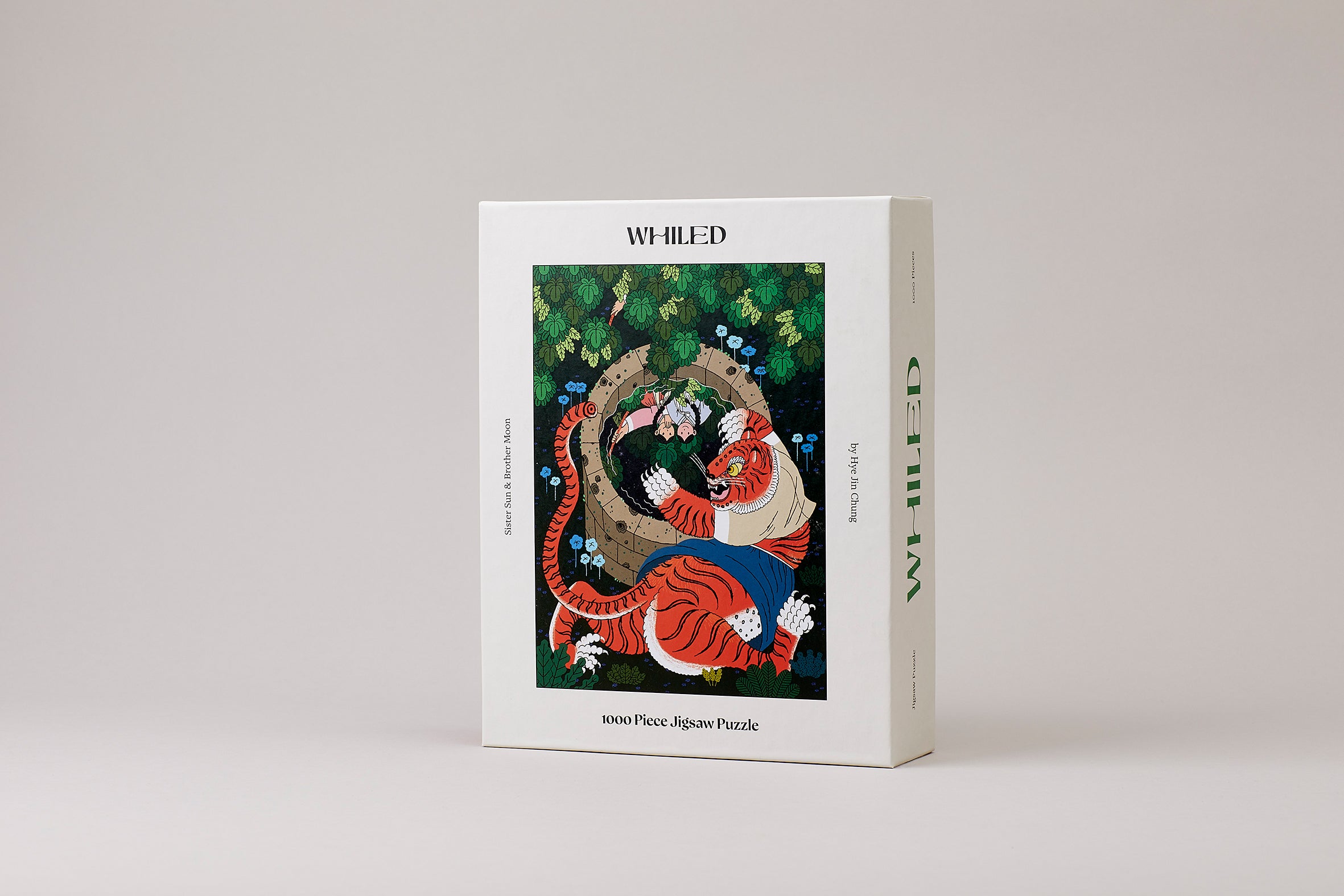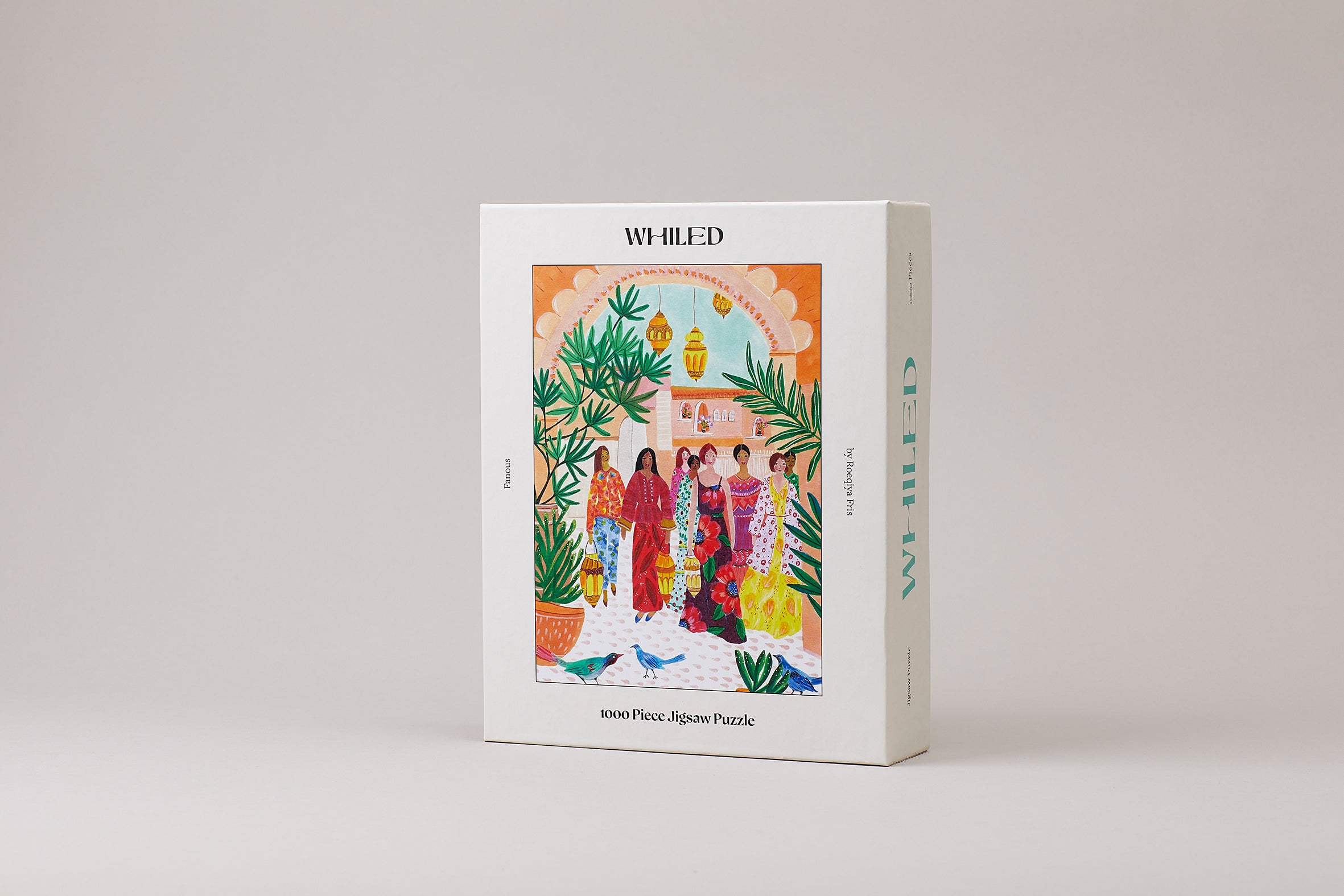 PAIRS WELL WITH photo albums, 90s Disney movies, grandma's stories, your favorite incense
Relax your gaze, and let your mind wander around the world with these three folktale puzzles. Each one takes you on a different adventure…Korean siblings defend each other from an evil tiger…friends follow a ritual of light on the spring streets of Cairo…a shoemaker defeats Kraków's fire-breathing dragon. Which one will you start with?

Illustrated from fond childhood memory by Hye Jin Chung, Roeqiya Fris, and Danielle Rhoda, this set is a perfect way for family and friends to share the cultural past and the leisurely present. For the first time, we're offering all three puzzles and our folktale companion collection storybook as a very special bundle for the solo puzzle connoisseur - or for multiple generations coming together to play.

SET OF 3 PUZZLES: 2x 1000 PIECES, 1x 500 PIECES
MADE IN THE USA
PRINTED ON 100% RECYCLED PAPER
SOFT MATTE FINISH FOR GLARE-FREE PUZZLING
COMES WITH A 100% COTTON DRAWSTRING BAG
COMPLETED PUZZLE MEASURES: 19.25" X 26.6"
A WHILED EXCLUSIVE
PERFECT FOR DOWNTIME

We've art directed each puzzle to be challenging, completed at a slow burn. Irregular pieces allow for expanded play.

THE FINISHING TOUCH

Each puzzle piece features a soft-matte finish, so there's no glare to irritate your eyes, even as the hours grow long.

ART TO LINGER ON

Our puzzles double as artwork you'd be proud to hang on your wall, or give a prime spot on your shelf.