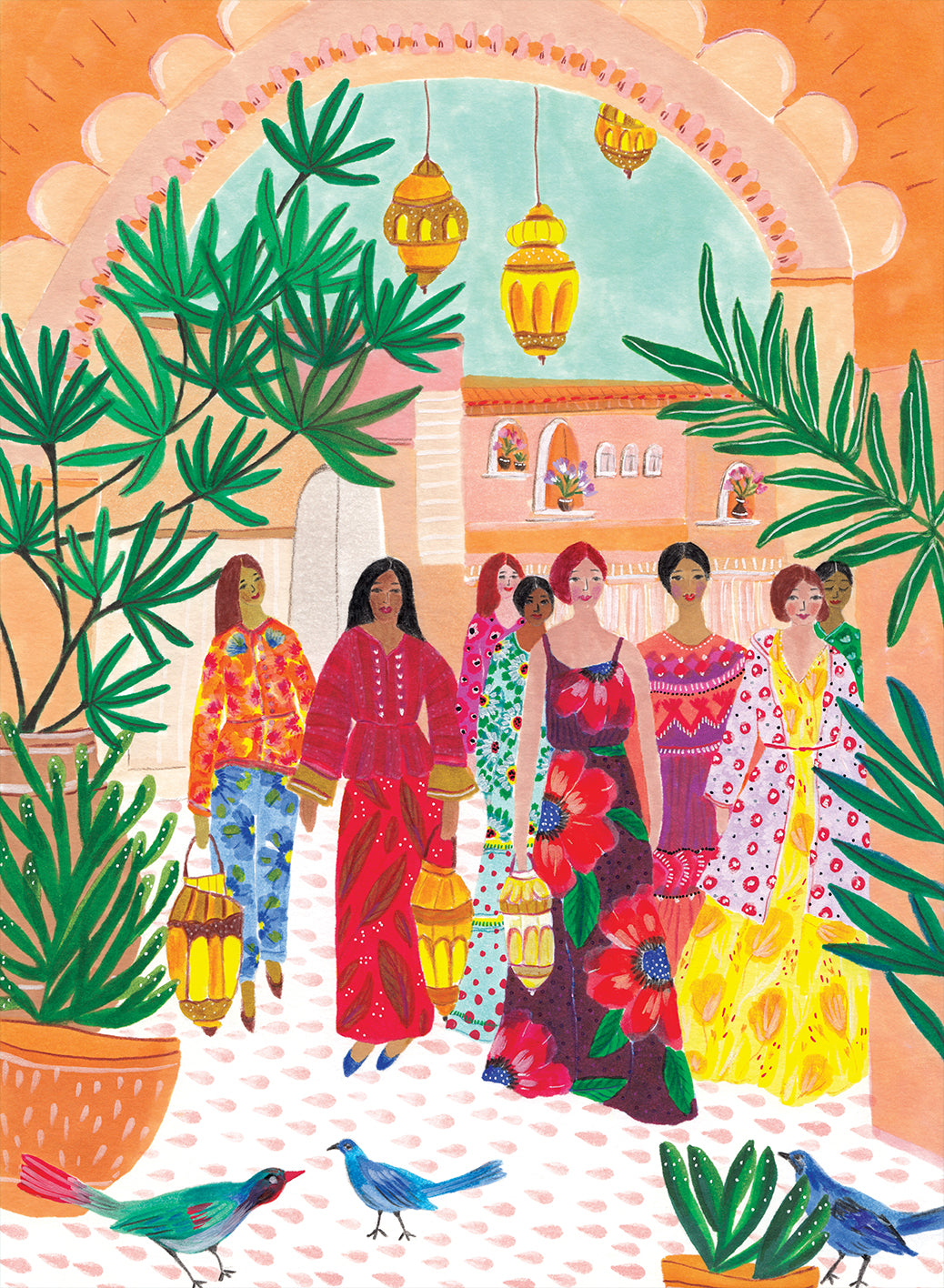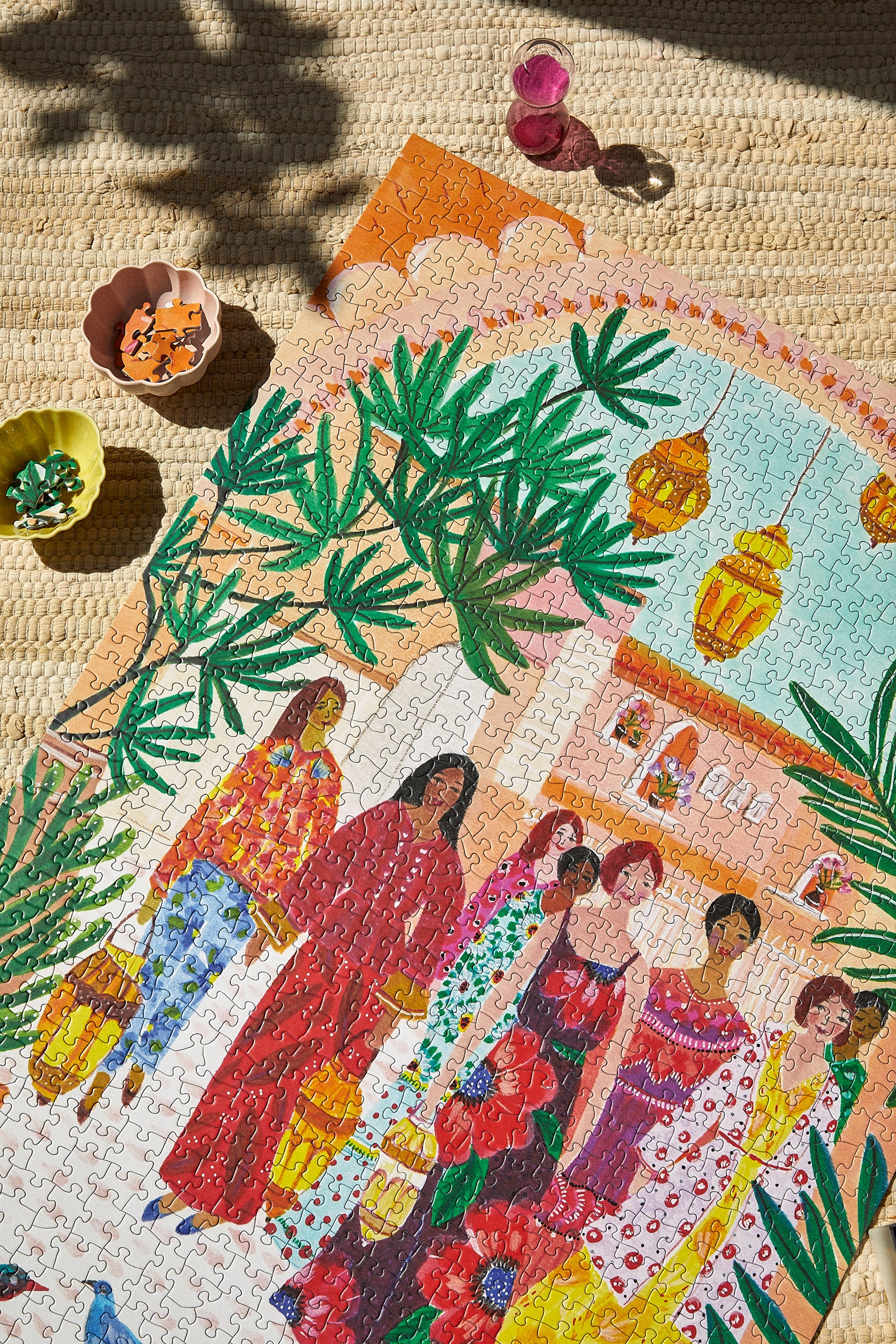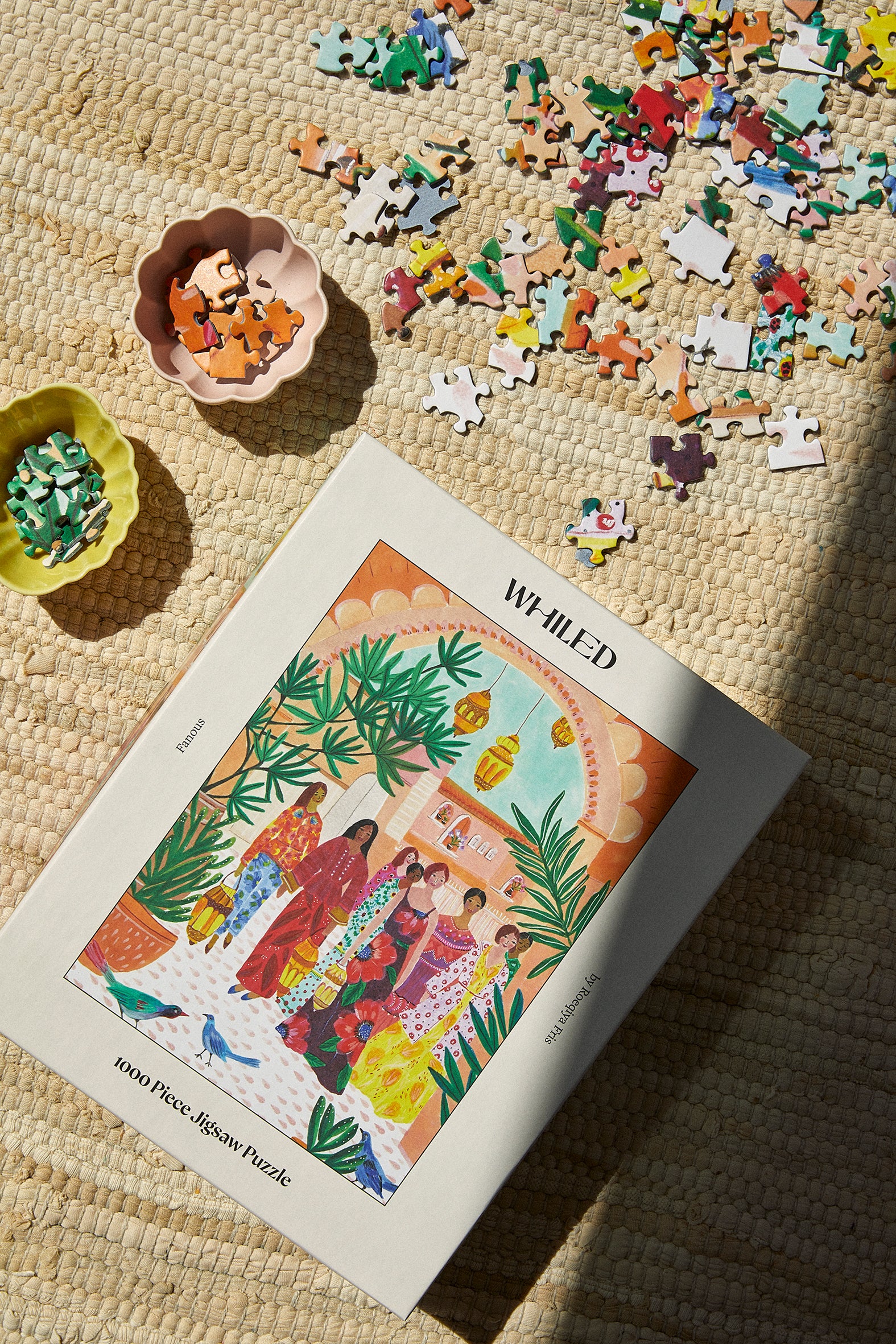 PAIRS WELL WITH best friends, impromptu singing, making up a secret code
Picture yourself walking through the streets of Cairo on a warm night with a little light by your side. If you close your eyes, you can smell fresh pastries baking in the neighbors' windows...


The Fanous, a colorful lantern and symbol of Ramadan, invites you and your loved ones to gather around. To make this puzzle, Dutch-Egyptian illustrator Roeqiya Fris pieced together her most cherished childhood memories with vibrant color and strong femininity.

Note: these contents glow when combined.
1000 Pieces
Made in the USA
Printed on 100% recycled paper
Soft matte finish for glare-free puzzling
Comes with a 100% cotton drawstring bag
Completed Puzzle measures: 19.25" x 26.6"
A Whiled exclusive
PERFECT FOR DOWNTIME

We've art directed each puzzle to be challenging, completed at a slow burn. Irregular pieces allow for expanded play.

THE FINISHING TOUCH

Each puzzle piece features a soft-matte finish, so there's no glare to irritate your eyes, even as the hours grow long.

ART TO LINGER ON

Our puzzles double as artwork you'd be proud to hang on your wall, or give a prime spot on your shelf.